Sir Bruce White K.B.E.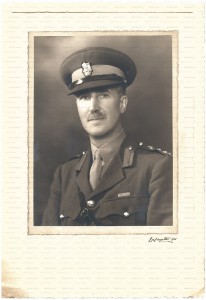 Brigadier Sir Bruce Gordon White, KBE, FCGI, FICE, FIEE (1885-1983) was one of the leading British consulting engineers of his generation. Son of the engineer Robert White (1842-1925), Bruce White joined his father's practice in 1919 together with his brother Colin White in 1923. On his father's death Bruce White became senior partner. After World War II Bruce White was knighted, and the practice became known as Sir Bruce White, Woolfe Barry and Partners. On Sir Bruce's retirement Allan Beckett became senior partner. The family firm continues today as marine consulting engineers Beckett Rankine where Sir Bruce's grandson Gordon Rankine and Allan Beckett's son Tim Beckett are directors.
You can find out more about Sir Bruce's' career by clicking here.